Harvest Harvest at the Barbarahof
In autumn, the customs in Saalbach Hinterglemm are at least as colorful as the leaves on the trees. No wonder – after all, from mid-August to the end of October the 5th season arrives: the farmers' autumn. Every year it enchants locals and visitors to Salzburg Land alike with its traditional charm, delicious delicacies and countless events.

Whether at music and dance events, at the Almabtrieb, at markets, harvest festivals or at craft demonstrations: Rarely do vacationers have such diverse opportunities to immerse themselves in customs and folk culture.

Would you have known? Long before the Salzburg Bauernherbst became the cult event of the Salzburg region, there was already a farmers' market with a festive procession in Saalbach Hinterglemm.

Customs events in late summer
The Hinterglemm farmers' market is by far one of the most traditional events in Saalbach Hinterglemm. This three-day festival brings together everything that has rank and tradition – from Schnalzer groups to music bands and horse-drawn carriages to shooting clubs.

Unfortunately, due to Corona, the farmers' market will not take place this year. But we are looking forward all the more to an exuberant celebration next year!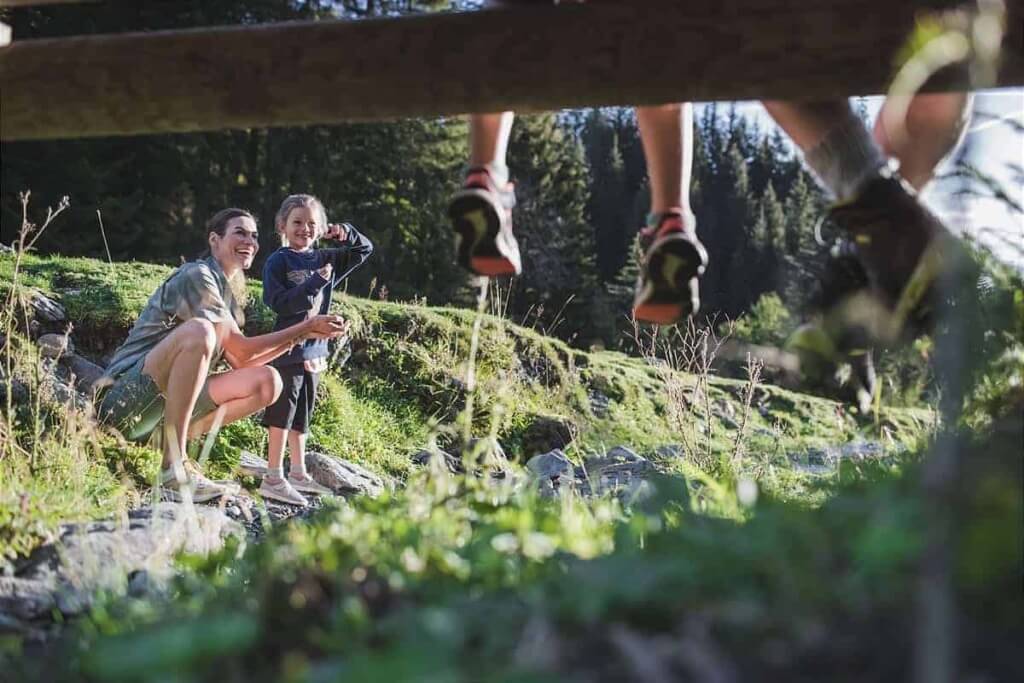 Numerous exhibitors and two dance music groups regularly transform the Hinterglemmer Dorfstraße into an entertainment mile of a special kind. Handicrafts, culinary delicacies, natural products and activities for children are waiting.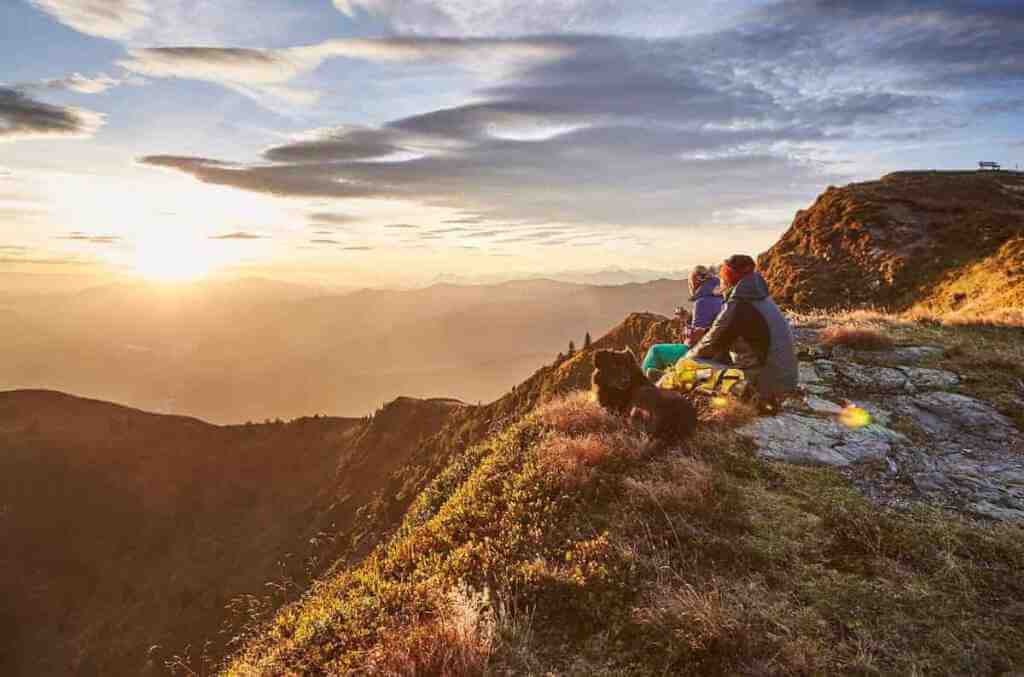 In learn more about the history of Saalbach Hinterglemm? Then let's go to the Heimathaus! There is much to discover in this old farmhouse dating back to 1350 – from antique handicraft utensils to exhibitions of regional artists.

Barbarahof tip: Senior boss Rudi also knows numerous stories to tell about life and customs in Saalbach Hinterglemm. The best time to chat is during a joint hike or while sitting together in the hotel.
Late summer in Saalbach Hinterglemm for …
… hiker
Moderate temperatures and a fantastic natural backdrop make late summer and fall the perfect time for extended hikes through Salzburg's mountains. How good that the Hotel Barbarahof is open until October 10! The trained hiking guide and senior boss Rudi brings guests closer to his home Saalbach Hinterglemm on dreamlike sunrise, alpine hut or torchlight hikes.

By the way: With the leisurely tours of mountain hiking guide Alex we now have another highlight in the Barbarahof summer program. Once a week she takes our guests on relaxing half-day hikes that invite you to "chill out and relax".

Barbarahof Tip: Until September 5, you have the opportunity to treat yourself to a relaxing time out in the countryside as part of the Summer Active Days at Hotel Barbarahof!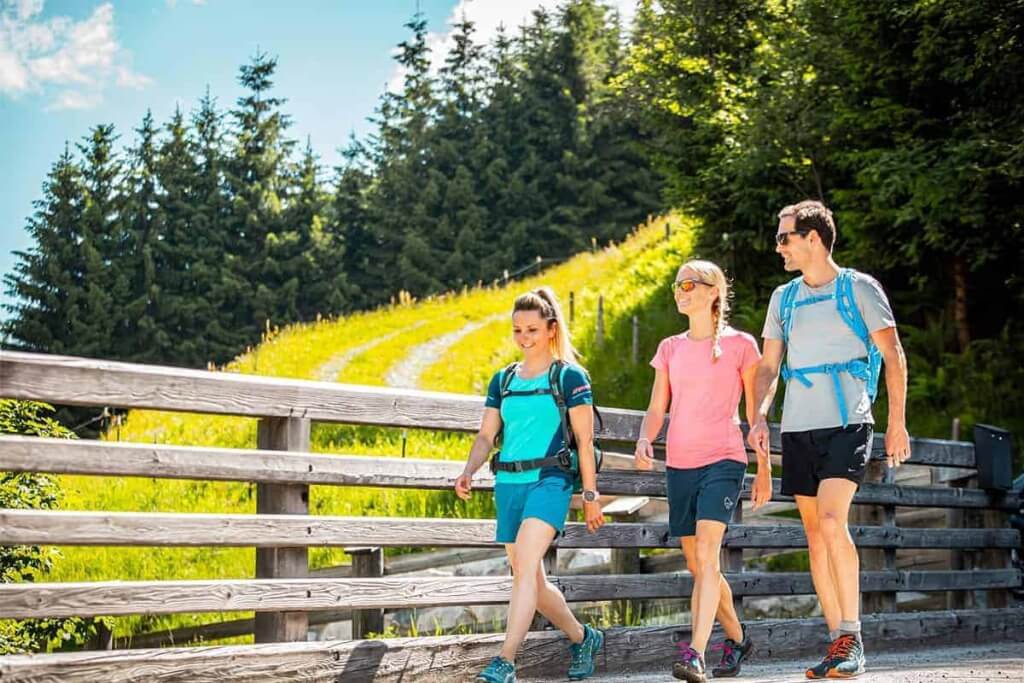 … biker
Climb up the mountain, take a deep breath, enjoy the view, and then ride down the trails… There's also plenty on offer for biking enthusiasts in the late summer months. Three exciting bike camps await you at Hotel Barbarahof:
At the MTB Adventure Camp (September 1-5) all downhill fans will get their money's worth.
At the Girls Freeride Camp (September 9-12), the ladies can hone their MTB riding technique.
And at Bike'n Balance EASY 2 (September 16-19), the motto is "Get out of the daily grind. Get into (r)time out!", biking is combined with flowing yoga sessions.
… families
Kids who love hiking can really live out their thirst for adventure thanks to the Kids Hiking Challenge. Four exciting themed trails and mountain hikes await – including puzzle fun and fun stations. If at least two of them are successfully completed, there is even a cool reward. Tip: The best time to visit us is during the "Family Weeks"!

Your children are not hiking fans? No problem! Young bikers train their MTB skills in the new Learn to Ride Park in Saalbach Hinterglemm. Our son Felix has already tested the park extensively!
By the way: Freeride fans and their kids should not miss the Freeride Family Camp at Hotel Barbarahof!

So let's get going! A late summer timeout at the Hotel Barbarahof is waiting for you! Immerse yourself in a world of nature enjoyment, sporting activities, wellness and traditional customs …